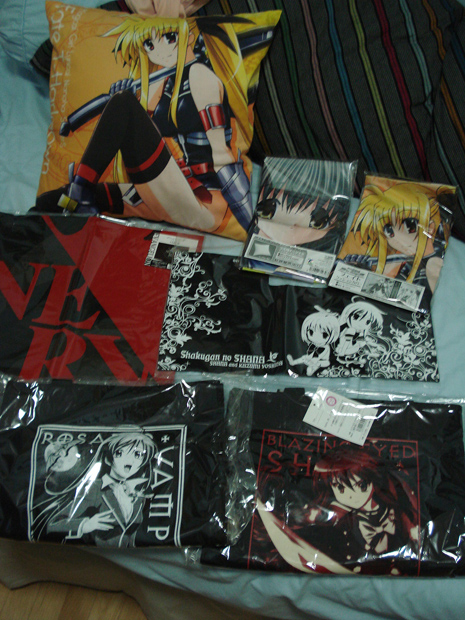 Packed my room 2 weeks back, I had this much stuff, yet I don't bother to use at all! Furthermore, I had another shipment in this week, and it is a Shana Cushion Cover.
Should really stop spending so much, figurines are already burning a hole in my pocket >.<
Wonder how many of you out there spend so much on Figurines AND Merchandises?
I like anime, music and seiyuu. Fan of fripSide, Kalafina, Sachika Misawa, Nana Mizuki, SCANDAL, StylipS, Yui Horie, YUI and yuikaori.