This week's Seiyuu Sunday might not be someone you know; I was finding someone who was voicing an "old" anime series which is still popular now. And I decided to go with Strike Witches. Yes Misato Fukuen voiced Yoshika Miyafuji in Strike Witches! ^_^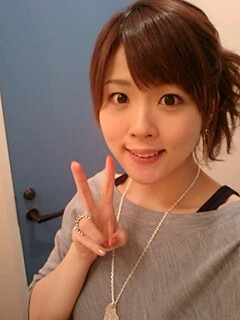 Name: 福圓 美里
Country: Japan, Tokyo
Birthday: 1982年1月10日
Height: 150cm
Blood Type: A
Website: http://misato.idt.jp/
She voiced the several anime characters [ANN]:
I first found out about her when I found love in Nana Mizuki. They're hosting the radio show together -Nana Mizuki Smile Gang, so it's obvious that I'll definitely know her ;).
As M suggested to changing the format of our Seiyuu Sunday post – I forgot what he suggested, but I'm grabbing and putting together some of the anime characters she voiced. See if you recognise any of them! Pictures all from MAL.
Sadly, the currently airing anime show she's currently voicing is – Fullmetal Alchemist: Brotherhood. I doubt that we'll hear more of Elicia Hughes now. =/ I like the fact she did some of my fave anime characters: Yoshika and Golden Darkness! =D.
I like anime, music and seiyuu. Fan of fripSide, Kalafina, Sachika Misawa, Nana Mizuki, SCANDAL, StylipS, Yui Horie, YUI and yuikaori.