Another case of seiyuu getting stalked by their fans. On July 10, Japanese police arrested a 27-year-old unemployed man named Jun Sasaki on suspicion of defaming and stalking the seiyuu Haruna Ikezawa.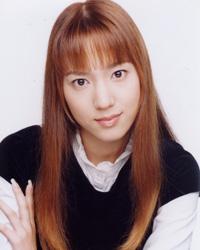 Sasaki is suspected of writing defamatory messages on Ikezawa's official website in February. Between February and April, he sent 16 email messages to her mobile phone. One of the messages commanded her to ride the bullet train alone to Morioka. The email messages were sent to request a personal meeting with her.
Scary is scary indeed. Why are they fans in the first place!? You shouldn't be stalking her if you're a fan of her!!
Source: TokyoGraph
I like anime, music and seiyuu. Fan of fripSide, Kalafina, Sachika Misawa, Nana Mizuki, SCANDAL, StylipS, Yui Horie, YUI and yuikaori.