News continue to come in about Japan's devastating earthquake and tsunami which happened last Friday.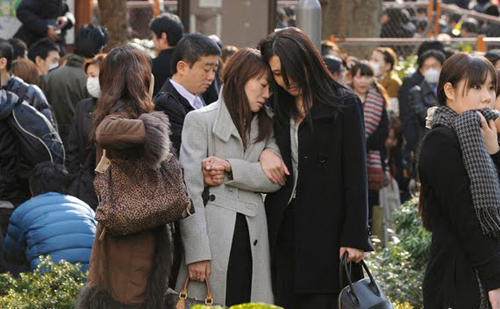 Tons of upcoming events and shows had been cancelled due the earthquake. Konami is even cancelling Metal Gear Online service as the Japanese are now strongly advised to conserve energy.
There is no need for fancy wordings here. Pray for the safety and health of those affected.
andriasang – Events cancelled following earthquake
ANN – Anime/Manga/Game Events Cancelled After March 11 Quake
ANN – Anime/Manga/Game Industry Members Check In After Quake
ANN -Relief Funds for March 11 Earthquake/Tsunami in Japan
BBC – LIVE: Japan quake update
CNN – CNN.com Blogs
a student who loves watching anime and playing video games. My first video games date back in the DOS era. As for my first anime series? I started watching them at around the age of 11. Until now, I have been loving both anime and video games and my interest for them are still growing strong.