Mahou Sensou has been given the green light for an anime adaptation, as announced on twitter. The announcement was first made at Media Factory's Summer School Festival 2013 event.
【特報‼】な、なんとMF文庫J一挙5タイトル『星刻の竜騎士』『精霊使いの剣舞』『ノーゲーム•ノーライフ』『魔法戦争』『魔弾の王と戦姫』アニメ化決定です‼‼‼ #夏の学園祭

— アライブ編集部 (@comic_alive) July 28, 2013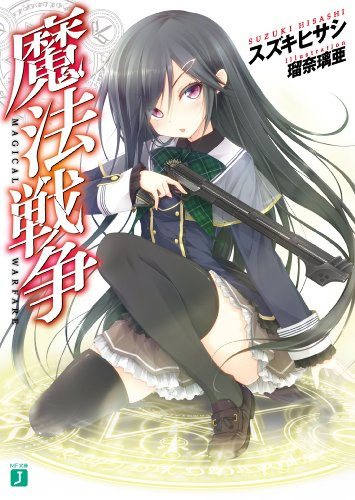 In this modern magic action story, Takeshi Nanase is an ordinary high school boy who has a somewhat dark past. Due to certain circumstances, he formed a "fake" couple with his childhood friend Kurumi Isoshima, but otherwise, he lives a normal life. However, one day, he comes across a girl named Mui Aiba, in a uniform he has never seen before, collapsed on the school campus. This encounters changes Takeshi's destiny completely. Mui tells Takeshi that she is a magician, and she apologizes, for she turned Takeshi into a magician, too. What Takeshi once knew as one world is actually two — the world where magicians live and the world where humans live.
I like anime, music and seiyuu. Fan of fripSide, Kalafina, Sachika Misawa, Nana Mizuki, SCANDAL, StylipS, Yui Horie, YUI and yuikaori.