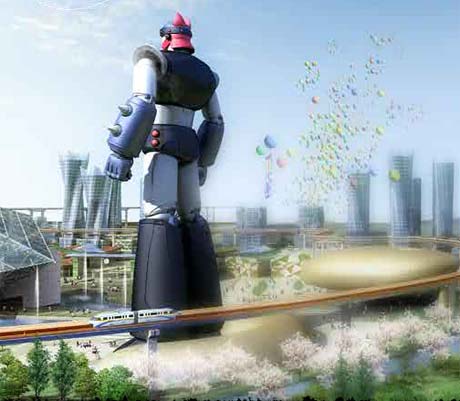 Japan's next door neighbor Korea must have gotten a little envious of their giant gundam, and have decided to build a giant mecha of their own.
This new giant Robot is planned to be 364 ft (111 M) tall. Thats more than five times as tall as Japan's gundam-60 ft (18 M), and more than twice the size of the Statue of Liberty -151 ft (46 m). It will be built at the Korean amusement park "Robot World," and is a tribute to the Korean anime Taekwon V (A rip off of Japanese mecha series Mazinger Z.) Lets hope Japan and South Korea stay on good terms or else we will have a mecha war at hand.
You can see more about the mecha here and here.
Sources: Anime Vice, Plastic Pals